The Web site of Wow! Philippines, the Philippine Department of Tourism's flagship project to bring tourists to the islands, has been hacked presumably by some Chinese hackers. The site was defaced to show People's Republic of China (PROC) flags at the right side, some Chinese texts on the left, and the text It is "hackchina"to take the responsibility,We hope you should respect chinese rights!!! By—-meteor at the top. The title bar of the browser displays the same text.
Here is a screen cap of the defaced site: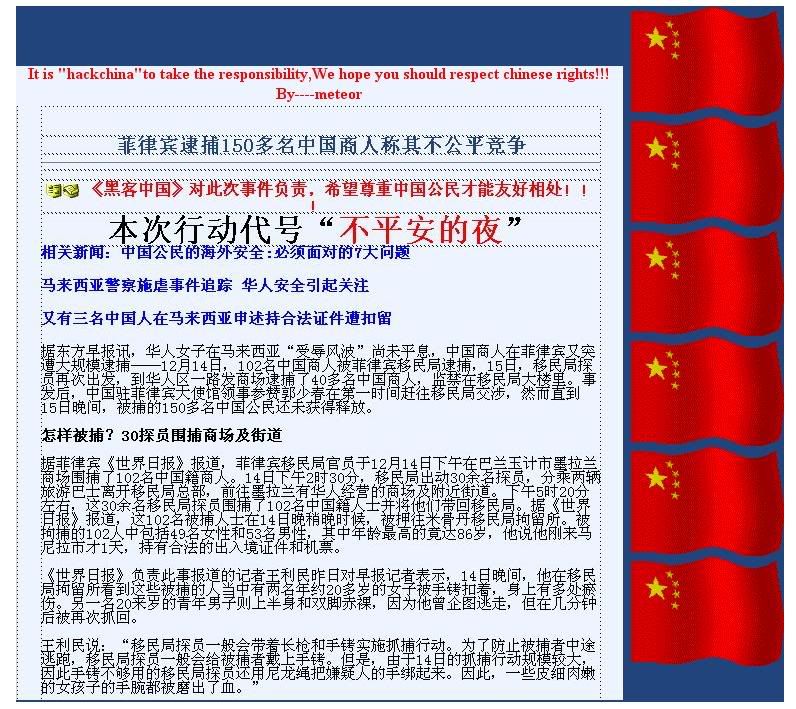 Hat tip to MLQ3 for the info.
Web masters: Make you site secure. Check for security holes. And protect your login credentials.