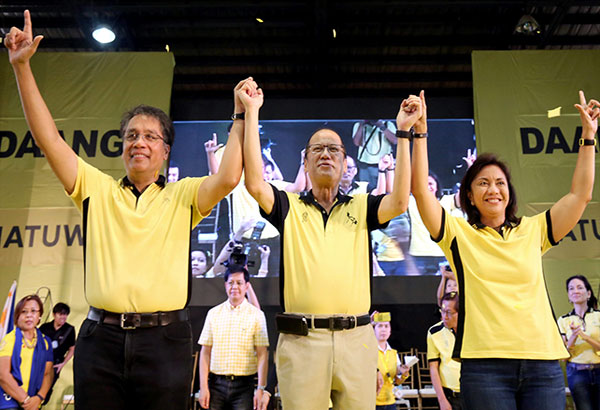 The buzzword from the last presidential debate was leadership. It resonated for some viewers and listeners. A few were impressed – it was strong and simple.
But what is leadership?
In plain terms, leadership is one's ability to lead or guide other individuals, teams, or entire organizations. In transformational leadership, a leader:
Creates the vision.
Inspires the people to move towards that vision.
Coaches and builds a team, so that it is more effective at achieving the vision.
A leader provides a vision. A candidate should show us what he thinks our country should be in the next six years. What is Mar Roxas' vision? He articulated his vision during the first debate as:
Bakit ko gusto maging pangulo? Dahil gusto ko maging ganito din ang buhay nyo: malaya sa gutom, malaya sa takot, at malayang mangarap.
He further refined his vision in the second debate:
Dapat natin ipaglaban ang Daang Matuwid, kung may kulang, pupunuan; kung may mali, itama natin; para dito sa ating bansa tuluyan na makapamuhay tayo kung saan nagtatagumpay ang disente.
How does a candidate plan to achieve that vision?
This is what a campaign platform answers. What is a platform? Merriam Webster defines platform as:
a declaration of the principles on which a group of persons stands; especially :  a declaration of principles and policies adopted by a political party or a candidate
It is usually a list of principles, values, or actions that a political party or a candidate adopts. Basically, it enumerates how the vision is to be achieved. It is a covenant with the public – a binding agreement that a party or candidate is willing to be held accountable for. It is a powerful document, almost sacred. No wonder a lot of candidates are unwilling to provide concrete and detailed platforms – they are unwilling to be held accountable.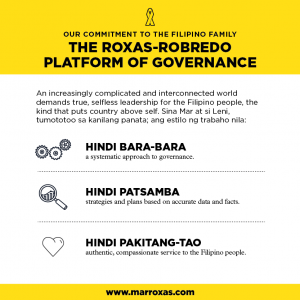 Mar Roxas and Leni Robredo are willing to be held accountable through their platform – Ang Panata sa Pamilyang Pilipino. Only Roxas and Robredo have a specific and detailed platform among the candidates – a proof that they are sincere in coming up with plans and on acting on them when they get elected.
A leader who has no plan will just bluster and say what the choir wants to hear, for he has nothing substantial to say. It betrays a lack of knowledge of what ails this country. It shows a bankruptcy of creativity in solving this country's problems. A fake leader fakes it.
We don't need a fake leader. Mar Roxas is a real leader. He has a plan on how to create jobs. He has solutions to help solve the country's problems.
A leader inspires his people to achieve his vision. People will flock to a leader who inspires them to do good. They will find a leader that will inspire to achieve common goals. People will gravitate to an inspirational leader to lead them on a journey towards a common vision.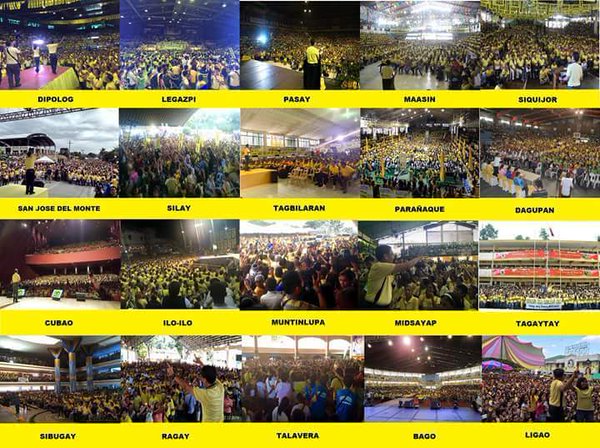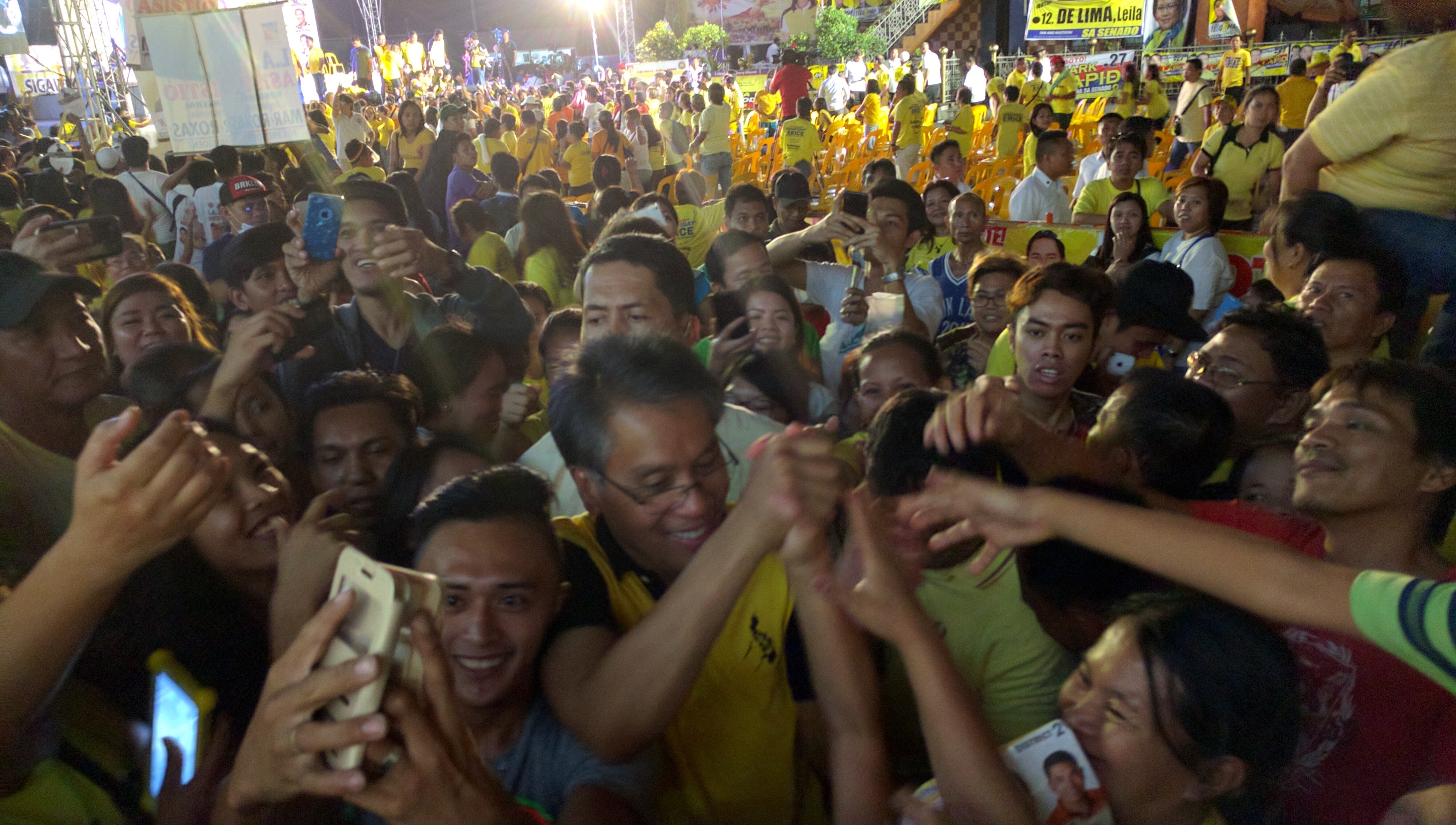 A leader assembles a good team, composed of competent people who can be trusted to accomplish what needs to be done to achieve the vision. Most of the people behind Mar's campaign are decent and trustworthy.
A true leader has a good vision, he only thinks of what is good for the country. A true leader has a good plan – they go together – on how to reach that vision. A true leader inspires his followers to do their best to achieve his vision, together. A true leader assembles a good team, each capable of helping achieve his vision.
So, as I said days ago:
If your leadership inspires people to bring out the barbarian in them, no, we don't need your leadership.

— Arbet Bernardo (@ArbetBernardo) March 22, 2016
We need a true leader, and that leader is Mar Roxas.